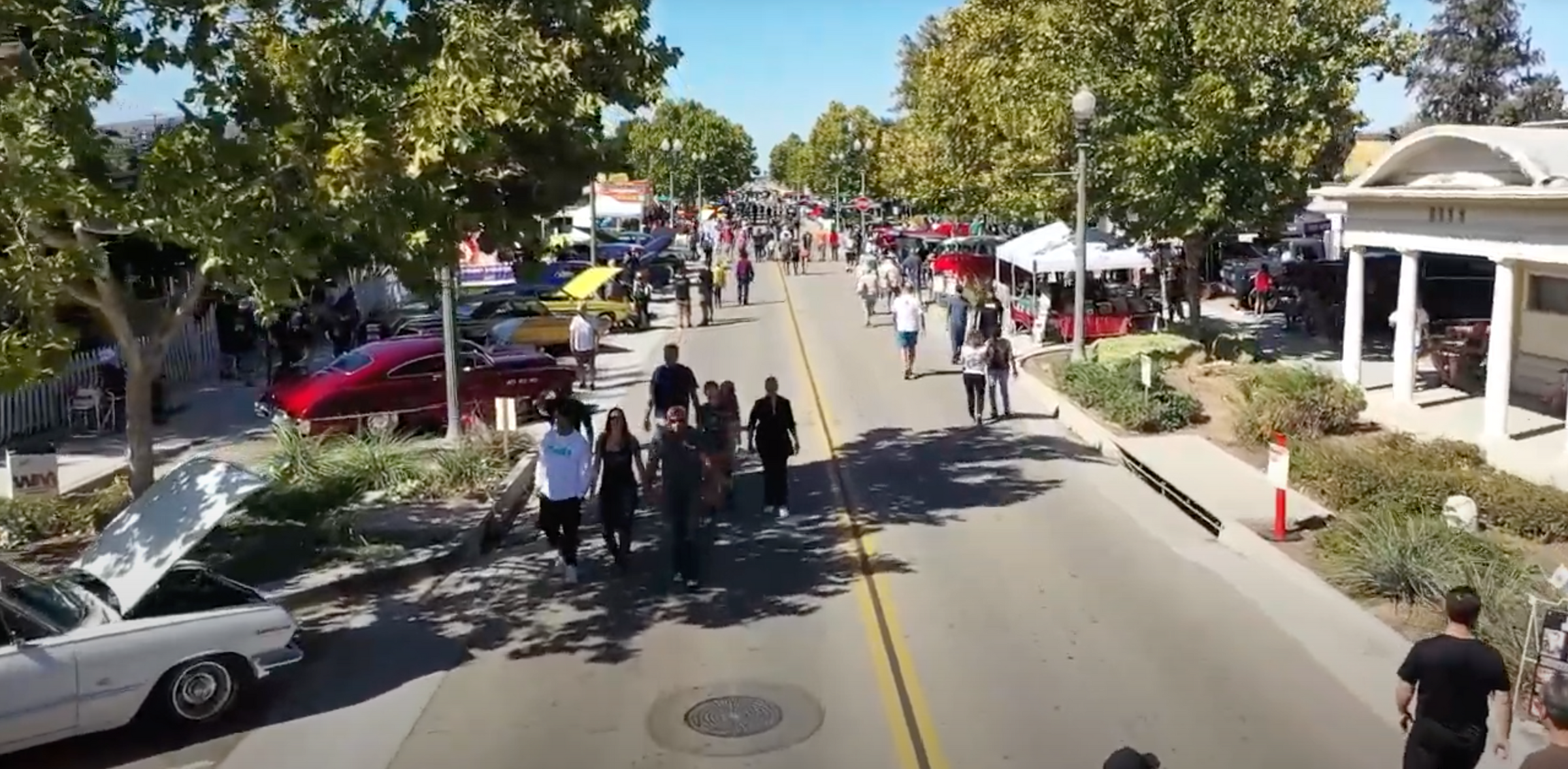 Want to become a sponsor?
Learn how you can support an incredible event!
A Premier Car Show
Hosting 500 Classic Cars and more than 15,000 spectators annually, the Murrieta Rod Run has become the area's finest car show! Held inthe beautiful Historic Downtown Murrieta, the show offers a variety of vendor opportunities ideal for car enthusiasts and attractive to families.
Benefiting the At-Risk & Special Needs Children
A nonprofit organization founded in 1989, Oak Grove Center serves at-risk and special needs youth through Residential Care, Education and Treatment at multiple campuses throughout Southern California. Their mission is to rebuild the lives of at-risk children and their families through educating, healing, restoring relationships, building character and instilling hope.
 Money Funds Programs Only
All funds raised go directly to Oak Grove Center funding crucial programs helping youth move beyond their painful pasts to thrive. Empowering success andtransforming lives!
 Raised over $336,000
The Rod Run has funded projects such as the Baseball Field, STEAM Classes, and helped launch the Culinary Vocational Program through the Culinary Creations store located in Temecula!
 All Volunteer
The event is produced and staffed by volunteers through the Drifters, Oak Grove and other community partners. Day of opportunities include parking, raffle and 50/50 sales.
Major Sponsorship Opportunities
500 Classic Cars, 15,000 day of spectators, 175,000+ pre-event reach
Presenting Sponsor - $7,500
Prime logo placement on marketing materials
Exclusive Placement Logo on T-shirt Sleeve
Logo on Rod Run website with link for 1 year
Full Page Ad in Event Program
Hourly verbal mentions during Show
10x20 Booth off Washington
Learn More
Gold Sponsor - $5,000
Logo on marketing materialsLogo on Show T-shirt
Logo on Rod Run website with link for 1 year
Half Page Ad in Event Program
Hourly verbal mentions during Show
10x10 Booth space off Washington
Learn More
Silver Sponsor - $2,500
Logo on marketing materials
Logo on Show T-shirt
Quarter Page Ad in Event Program
Logo on Rod Run website with link for 1 year
Verbal mentions during Show
10x10 Booth space off Washington
Learn More
Bronze Sponsor - $1,000
Logo on T-Shirt and Posters
Business Card Ad in Event Program
Logo on Rod Run website for 1 year
10x10 Booth space off Washington
Learn More
Special Sponsorship Opportunities
Logo on all Car Tags used during Show
Logo on T-Shirt, Posters and website
Quarter Page Ad in Event Program
10x10 Booth space
Logo on all Golf Carts used during Show
Logo on T-Shirt and Posters
Logo on Rod Run website for 1 year
Business Card Ad in Event Program
Logo-printed item included in Goodie Bags
Business Card Ad in Event Program
Hourly mention Friday and Saturday
Business Card Ad in Program
Logo on T-shirt
Posters
Business Card Ad in Event Program
Murrieta Rod Run Headquarters
Oak Grove Center
24275 Jefferson Ave., Murrieta, CA 92562
Tel: (951)677-5599
Tax ID #33-0470446